About the Workshop
Acting is a creative, constructive and social way to tap into the wonderful gift of imagination.
Acting is a great tool that:
Enables us to strengthen our communication skills (speech, writing and body language)
Develops problem-solving skills
Strengthens focus and concentration
Promotes teamwork
Encourages active listening
Through our courses, students gain greater knowledge of themselves through playful theater games and improvisation. Students develop their imagination and intuition, which will in turn, lead to a greater sense of confidence when dealing with unfamiliar situations. The class environment is fun and supportive! The courses are designed to enrich all types of students, from those who love to take center stage to those are not comfortable in public settings.
"Theater games do not inspire 'proper' moral behavior (good/bad), but rather seek to free each person to feel his or her own true nature, out of which a felt experience, actual love of neighbor will appear." - Viola Spolin
About The Instructor
Beth Painter is a graduate of the American Academy of Dramatic Arts and holds a Masters Degree in Education. She is a stage actress with over 20 years of experience from Community Theater to Off-Broadway. She was nominated for the 2007 Perry Award for Lead Actress in a Play. She was a teacher for 10+ years in both New York City and New Jersey.
Over the past several years, Beth has been conducting acting workshops for a broad range of students from 5yrs to 95yrs.
Recent Reviews
Beth Painter shows ... that she is a major actress. Read more
Ms. Painter is up to the challenge of intimate theater with minute facial reactions and appropriate, slight physical variances to suggest shift in response. Read more
Painter maneuvers around every swerve with great dexterity. Read more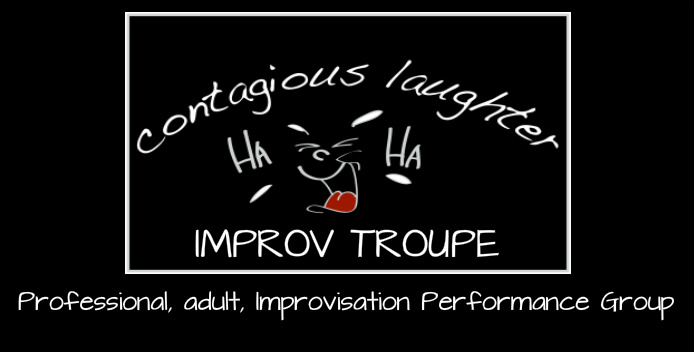 Have you ever watched "Whose Line Is It Anyway?" on TV and thought, "Gee, that looks like fun"? Well now is your chance to share in some improv fun! Contagious Laughter Improv Troupe is a diverse group of professional improvisers who specialize in playing games, making people laugh and encouraging guests to get on their feet and join in the fun!
CONTAGIOUS LAUGHTER is available for parties, fundraisers and corporate events.
IT'S EXCITING! IT'S FUN! and most of all IT'S CONTAGIOUS!
CONTACT Beth Painter for more information on how we can liven up your next event!